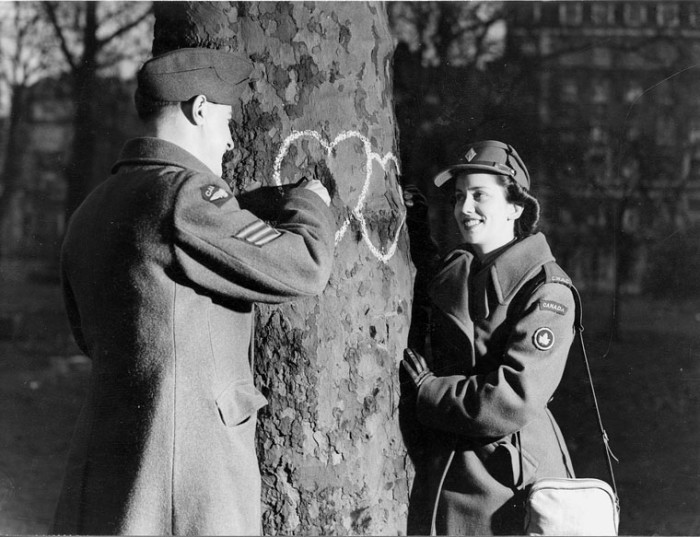 Everyone has their own little dating tricks to ensure that things go smoothly. Some guys have a go-to date restaurant — maybe that romantic little Cuban place that nobody seems to know about. Other guys bring up certain topics of conversation that they know are safe ("I'm just saying, I think Kate Middleton is the ideal modern princess…"). Me? I use lambrusco.
What is lambrusco? It's a fizzy red wine from Italy, most commonly produced in Emilia-Romagna. Back in the Time of Disco, lambrusco was hyper-sweet and paired perfectly with fondue and Quaaludes. Nowadays, lambrusco is enjoying a resurgence thanks in part to the folks behind International Lambrusco Day and restaurants/wine sellers around the US that have realized there's a place for cold, sparkling reds at the table. Lambruscos range from dry (secco) all the way to very sweet (dolce). I usually prefer the dolce, but that's mostly because I like to break it out later in the evening (see below). One of the best things about lambrusco is that it won't break the bank. I get my go-to bottles from Trader Joe's and they run me a cool $5. A worthy investment when it means getting some extra face-time with your date.
So what do I mean when I say "I use lambrusco?" I don't mean that I use it as a date-rape drug.* I mean that at the end of a particularly good date — could be a super-successful first date; could be a little later, depending on the situation — I'll usually say something like, "Hey, I'm having a really great time. Have you ever tried lambrusco?" The answer is almost always no. I'll launch into a quick description, like the paragraph above but without getting into price, and then I'll ask if she'd like to come try some. "I just so happen to have a bottle at home!" I'll say. That's because I always have a bottle at home for this very occasion (or at least I did when I was single). By doing this, I avoid the very awkward come-home-with-me-so-we-can-make-out invitation. That's a hard invitation to pull off and you open yourself up to the classic I-have-to-work-in-the-morning/wash-my-hair/feed-my-dog/cry-for-10-hours rebuttal. Now there's a reason to come home with me. We're going to drink some wine you've never heard of!
As I said, I prefer the lambruscos that swing towards dolce. So do most ladies. It tastes like a cross between a serious Malbec and a well-aged Hawaiian punch. Instead of playing the game where you pretend you're trying to have a conversation, but really you just want to find the right moment to make your move, you get to enjoy a glass of wine. Invariably, I get a positive response from the dates that I've introduced to lambrusco. I also usually get to make out with said dates. It's a win-win situation; I expand their wine horizons a little bit, they expand my make-out portfolio. Everyone goes home happy, sometimes even the next morning.
Give lambrusco a shot. It's the wine equivalent of Michelle Obama: serious, caring, concerned with childhood obesity, but ready to get down if the mood is right. It says to your date: "I appreciate the finer things in life. I'm a sensitive man who drinks sensitive wine. I will most likely be good at kissing." So go forth, young knight, and get a bottle of lambrusco to keep in reserve. Even if you don't get to experience the sweet taste of a lambrusco victory, you'll have a pretty good bottle of wine to keep you company as you cry yourself to sleep.
*Standard disclaimer: I'm not advocating the use of lambrusco to get your date drunk. Please don't use lambrusco irresponsibly or for any nefarious purposes. It's a very powerful mistress.
---
Have you ever used lambrusco to enhance your dating skills? Tell us about it in the comments.