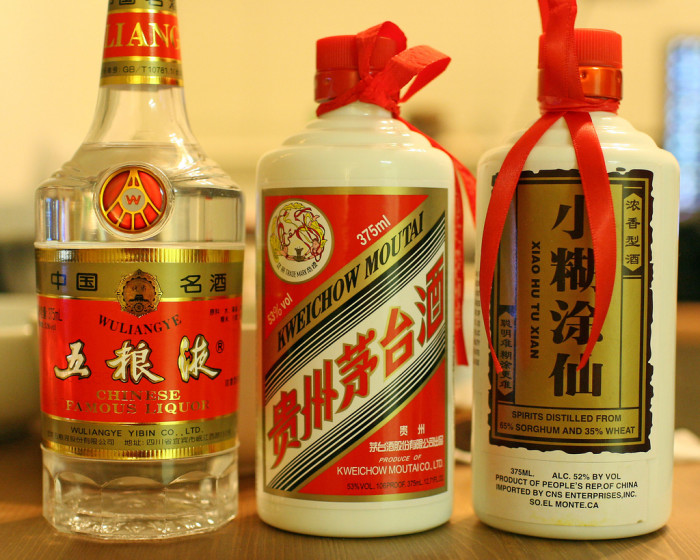 It was a cool night in Qingdao, the Chinese coastal city best known as Tsingtao beer's birthplace, and I was about to black out in my plate of crispy pork.
I'd entered the restaurant — situated in a landlocked building resembling a boat — to dine with tourism officials touting their city's bounty. Dinner at the table, as big and round as a full moon, started pleasantly. Following translated small talk and passed bottles of Tsingtao, a Lazy Susan was topped with platters of tangy fish, crunchy pork chunks studded with peanuts and peppers and whole sea cucumbers bathed in minced pork. "It's an aphrodisiac," my translator said, pointing at the shiny, penis-shaped creature. It was crunchy and mortifying, but not as terrifying as the words that were soon uttered. "Josh," my translator began, motioning to the host, "he's heard you write about beer and spirits. He would like you to drink bai jiu."
"Can we stick to beer?" I gulped my golden Tsingtao. For the uninitiated, bai jiu is a brutally overproof, unaged grain liquor that makes Kentucky moonshine taste like sweet tea.
"The bai jiu is for special occasions," she said.
"Line them up," I said, eager to make America proud. Waiters filled our glasses as quickly as I typed this sentence. A toast was said. Then the host hoisted his glass—sloshing white liquid smelling of unleaded gasoline—and, smiling like the Joker, said, "Gan bei!" Roughly translated, gan bei means "bottoms up," and everyone must drain their booze, beer or even wine. Refusing to drink is disrespectful; imbibing as much as a frat pledge is commended. China is a country where an alcoholic could feel right at home.
I tossed back the bai jiu and smiled tightly, tears welling while the liquor incinerated my insides. It was like turning a hairdryer on my intestines. The Chinese contingent clapped, as if I were Tiger Woods sinking a tricky putt. Waiters refilled our glasses. "Gan bei!" the host toasted. I matched him, drink for drink, the thunderous applause like sweet music. We switched to beer, then to wine, then back to bai jiu—who knew being a Chinese bureaucrat was so fun?
Though my tolerance was unstoppable, my bladder was not. I excused myself to the bathroom. Back at the table, more bai jiu awaited. I grabbed a glass. The host guffawed. "He says you can drink well," my translator explained, "but you should never be the first person to go to the bathroom."
Have you ever tried bai jiu? What do you think? Speak up in the comments.