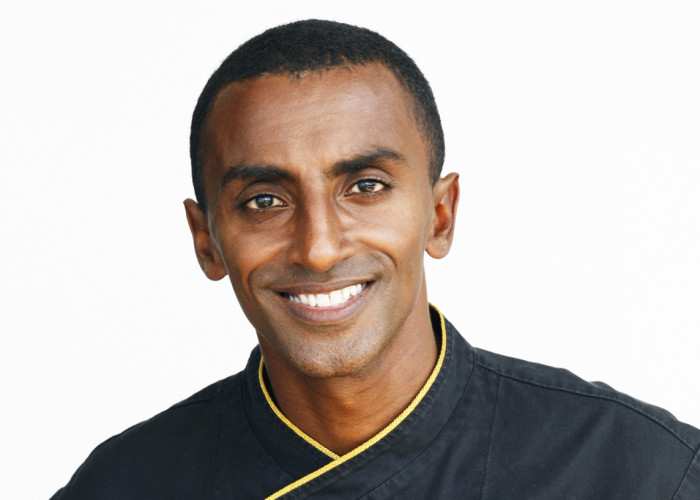 When my team and I started Food Republic, a big part of our goal was to inspire a dialogue about how we can all eat better and live smarter. I'm glad that this conversation has been happening not only here on foodrepublic.com, but also around the world. That's why I was especially happy to get a call from my friend Sam Kass, the White House chef, asking me to come to Washington for today's announcement about the new MyPlate initiative.
This morning, I joined First Lady Michelle Obama, Agriculture Secretary Tom Vilsack, Surgeon General Regina Benjamin, and others in unveiling the new healthy eating platform, aimed to help fight childhood obesity, prevent disease, and improve Americans' eating habits.
It's an exciting time to be involved in food. Standing there with such diverse stakeholders in the nation's health — and the world's, since everyone looks to America as an example — I was reminded how far we've come. As a boy in Sweden, I was told that it was healthy to eat at least 8 pieces of bread per day, just as Americans were told to follow the original Food Pyramid. As we know, this wasn't the best advice.
There's still room for improvement. I was recently back in Sweden, and the talk in Europe is of an E.Coli outbreak — a reminder that food issues need to stay at the center of the conversation.
But let's get back to what happened in Washington this morning. The MyPlate announcement was a big statement, a bipartisan commitment from our nation's leaders and prominent members of the food community to help people make better choices about the food they eat. It's a great start, and I look forward to closely following choosemyplate.gov, both personally and as part of Food Republic.