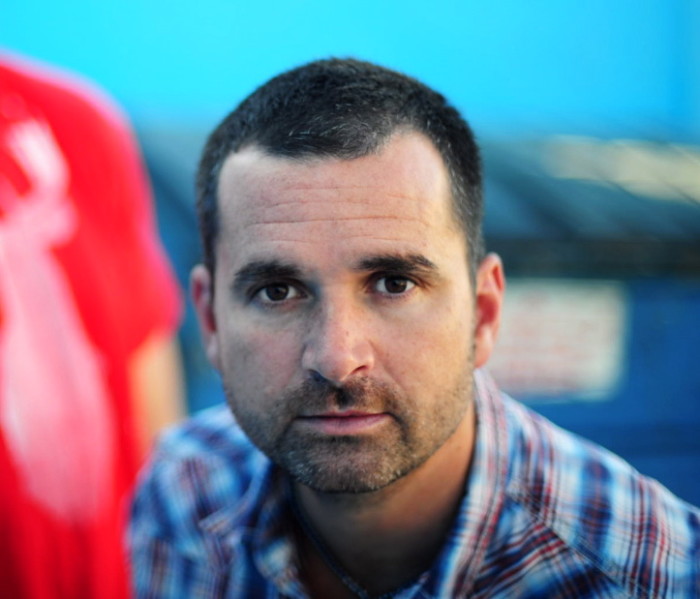 Food.
Republic.
Bit of an odd pairing, those two words. "Food" conjures images of gravlax with mustard sauce or foie gras ganache. When I think "republic" I can't help but tack that pesky "–an" on the end of it. And then I think Mitch McConnell and Rush Limbaugh. Not very appetizing at all.
But, hey, nobody asked for my two cents when they were naming this site. So here we are at Food Republic instead of MeganFoxMakesMeSweat.com. And, yes, I have already registered that domain name, so don't bother trying.
Right, so an author friend of mine once told me that first columns are like first dates—you start out wondering what to say and end up wondering if you said too much. So let's begin by establishing the kind of trust that makes a long-term relationship possible. For example, you can trust that I am, above all else, a competent and highly trained professional. It's not just that I've reviewed wine and spirits for the likes of Playboy, Metro International Newspapers, the Tasting Panel, and the Lou's House of Booze monthly newsletter, or even that I've parked my ever-widening can on more barstools than a two-time divorcee on a singles cruise. No, you can trust me because I truly believe, along with Oscar Wilde, that "work is the curse of the drinking classes," and that adult beverages consumed in moderation are justification for most of Western Culture.
What I'm trying to impress upon you here with this opening salvo is that at the end of the day—a time we call Happy Hour—it's all about developing a solid foundation upon which to build a respectable drinking life. And I've put in the time. In fact, I've chronicled my booze-soaked career in a just-released book called Living Loaded: Tales of Sex, Salvation and the Pursuit of the Never-Ending Happy Hour. It's gotten rave reviews in Playboy and Cosmo and Los Angeles magazine, to name a few. The Fox network bought a pilot for a scripted comedy series based on the material. You should buy it. Right now. Seriously. G'head… I'll wait.
So there you have my booze bona fides…but I do come with some baggage. Hell, there isn't a reputable drinks writer alive who doesn't bear the scars inherent in a life spent in dogged pursuit of dangerous mind-altering compounds found in dark establishments invariably filled with cold-hearted thugs and loose women. For example, rum and I had a falling-out a half-decade ago—the result of an ugly piña colada-related "incident" at a bar in South Philly during a particularly rowdy celebration following an Eagles victory. Swore off the stuff forever. Of course, I said the same thing about betting on Dancing with the Stars once, too. Okay, more than once. But whaddaya gonna do? Watch that stupid shit just for fun?
In all seriousness, I'm over the moon now that I'm officially a member of the working foodie press. There are myriad fantastic restaurants with dynamic adult beverage programs here in these United States, and I plan on visiting most, if not all the hotspots. Perhaps I'll start with Alinea, celeb chef Grant Achatz's wildly popular Chicago eatery, where molecular mixology is an art form. Grant and I are practically BFFs, so he'll no doubt be more than happy to comp my meal at Alinea. Especially once he finds out about the amazing new web site I'm working on.
I hear Achatz is a huge Megan Fox fan, too.