The Worst Day Of The Week To Buy Fresh Fruit At The Grocery Store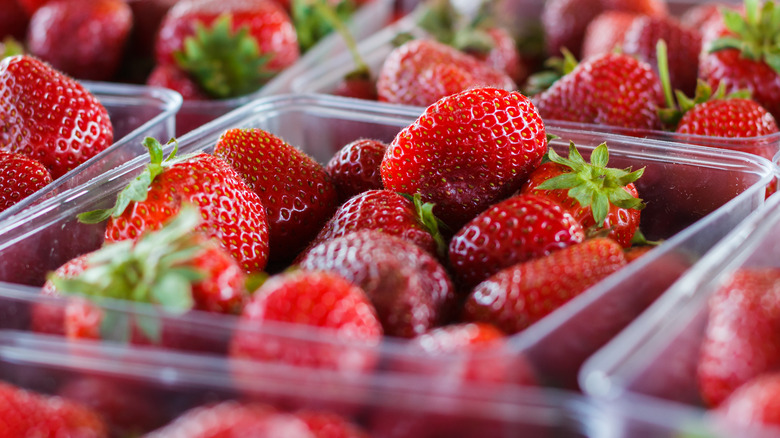 Bspollard/Getty Images
Grocery shopping can be a chore or a treat, depending on your personal attitude, but a bad grocery trip can jostle even the perkiest shopper. There's nothing worse than wandering around a Wegmans or a Trader Joe's for 30 minutes, only to realize that the store doesn't have what you need. This is especially a problem with produce. Because a lot of fruits and veggies are delicate, they can spoil in bad weather, get bruised in transit, or fall prey to out of season blandness.
To make sure you're getting the best quality produce possible, you'll want to pay attention to what day of the week you're shopping. Busy grocery stores might get new produce shipments daily, but smaller ones might only get fresh fruit and vegetables twice a week. That means your cherries or arugula may have been sitting out for up to four days, after who knows how many days of transportation.
So, what's the undisputed worst day to shop for fresh fruit? That would be Sunday.
The worst day to shop for produce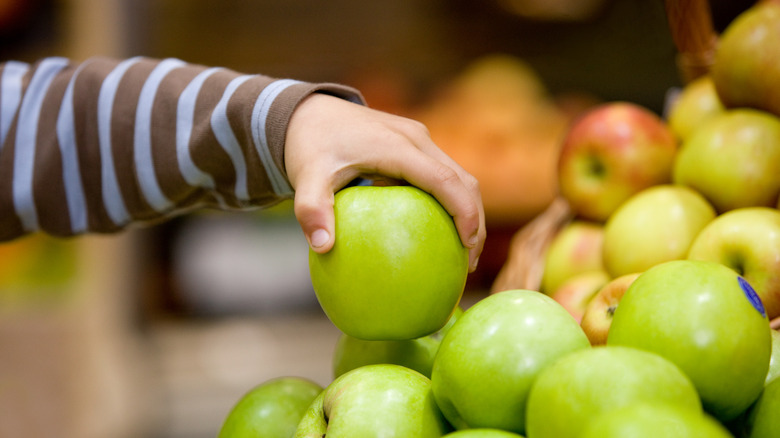 Image Source/Getty Images
Sunday is probably the worst day to go shopping for fresh fruit and vegetables at the grocery store, because distributors do not deliver to grocery stores on Sundays. By then, everything on the shelves will be at least one day old, and probably picked through by hordes of weekend shoppers. Since produce shipments usually take one day to get restocked, avoid shopping early on Mondays as well. (Although who would want to go on a Monday morning grocery run anyway?)
Of course, the easiest way to find out exactly when your grocery store restocks its fruit is to ask. Maybe the best day for your local Whole Foods or Aldi is a Tuesday or Thursday. If Sunday is your only available day to shop, consider searching for a farmers market in your area. The produce at these markets is more likely to be local and in good shape, as it will have been brought in only that morning.
The best day to shop for produce
Look Studio/Shutterstock
Wednesday is generally considered to be the best day to go grocery shopping. Weekly sales tend to start on Wednesdays, meaning you are more likely to save money by coupon clipping, before the on-sale items get snapped up.
Shopping in the middle of the week is also a good way to avoid long lines. The majority of people grocery shop on the weekends in the U.S., whereas grocery stores may be closed on Sundays in other countries. Saturday, when most people are off work and meal prepping for the week ahead, is the most popular shopping day for Americans. To avoid crowds, go early in the morning or in the middle of the day on weekdays, and avoid rush hour times, like 6 p.m., when people go shopping after work. Early or mid-week shopping also guarantees a higher likelihood of being around when the week's produce is at its freshest.